Grown with passion and packed with care; we hope that your family enjoys the fruits of our labour.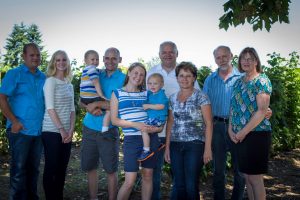 Bergen Farms is a family owned and operated commercial berry growing company. We were established in 1979 by Jake Bergen with only 1.5 acres of raspberries. Since then we have grown to over 300 acres of raspberries, blueberries, blackberries, strawberries, and black currants. Our farms are located in Abbotsford and Qualicum Beach, British Columbia where the climate and conditions are ideal for growing  premium quality berries.  We specialize in providing fresh berries to Western Canada. With over 35 years of experience we have developed a picking schedule where each berry is harvested at its optimum time. In 2007 we decided to share our berries year round with our line of frozen berries.  Enjoy the taste of summer all year long with our  boxes of 1.8kg raspberries, blueberries, mixed berry (blueberries, raspberries and blackberries), and signature blend (blueberries, blackberries and black currants).  The raspberries, blueberries and mixed berries are also available in a 600g pouch and we also offer a big 8lb box of frozen blueberries. Our frozen berries can be found at select grocery stores in Western Canada. We strive every day to provide a superior home grown fruit product to local consumers.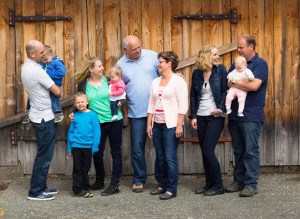 In 2006, the Bergen family started a farm in Qualicum Beach on Vancouver Island.  Since then we have planted over 200 acres of blueberries, raspberries, strawberries, blackberries and black currants.  Please go to www.hilliersestate.ca to learn more about our Island farm.